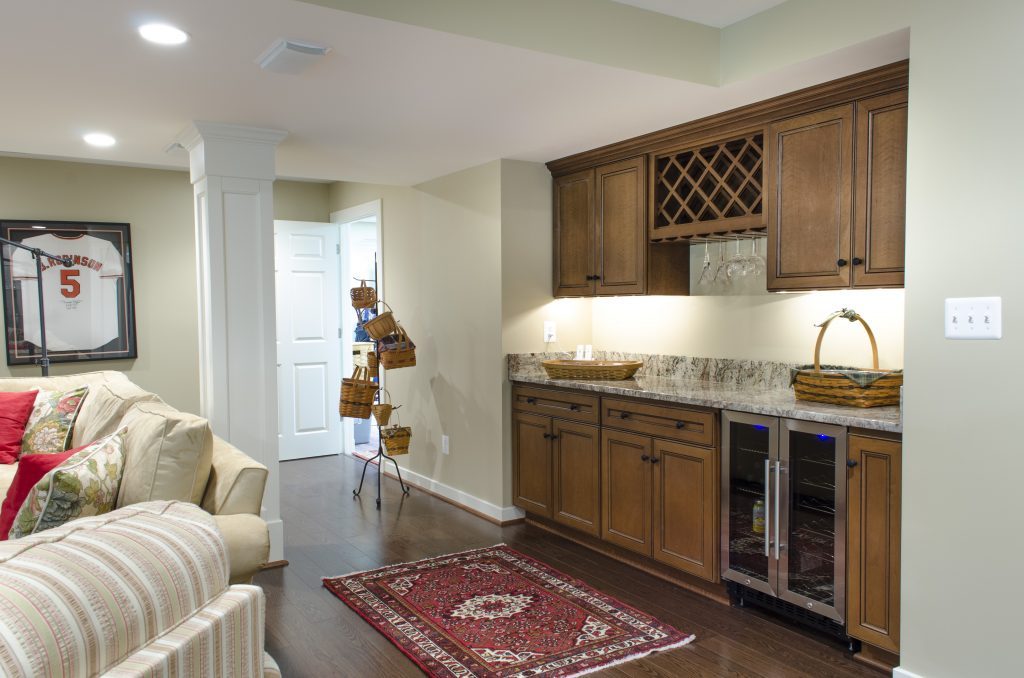 Your home is where your life happens. It's where your kids grow up, where you eat dinner, and where you relax after work. Your home is an important part of your life, so it makes sense to utilize every part of your home to its fullest potential. This includes your basement. A finished basement can do so much more than just store clutter. Here are some ideas for a finished basement that will improve your home:
Home Office
The seclusion of basements make them great spaces for focusing and getting work done. Engineered hardwood flooring is moisture resistant, which makes it great for creating a warm and inviting atmosphere in the basement. Add some wainscoting, moldings, and sophisticated lighting, and you've got a respectable, comfortable, and quiet place to work.
Playroom
Conversely, you can turn the basement into a noisy play area by converting it into a playroom for your kids! All kids need a space where they can be free to run, play, be creative, and make as much noise as they want. Because the basement is underground, the noise of playing children is more contained than it would be in another room inside the house. Plush carpet, colorful walls, and built-in storage cubbies makes the basement a fun, safe, and kid-friendly space.
Basement Bar
If the kids have grown up and moved out of the house, then why not turn the basement into a fun space for the adults? Install a sink, mini fridge, television, and sitting area, and you'll be all set to entertain!
Home Gym
Getting fit is a healthy activity that the whole family can benefit from! The basement offers ample space to house a treadmill, weightlifting set, and yoga area. You can exercise together to get fit as a family. Plus, it's a lot easier to hit the gym when the gym is in your basement! Rubber flooring makes your home gym safer and easier to keep clean.
Need more ideas for a finished basement? Give us a call!

Source: 1